After two back-to-back championship-winning seasons in the Pirelli GT4 America series, ST Racing is set to enter a full campaign in 2021 with two BMW M4 GT4s, spearheaded by the brand new driver line-up of Ryan Eversley, Joe Rubbo, Tomas Mejia and Bryson Lew.
Canada-based ST Racing made its debut in the Pirelli GT4 Series as 'Samantha Tan Racing' in 2016, picking up its first category win the following year. After an interim program in 2017 with two BMW M235iRs, ST Racing returned for a full campaign in 2018 with two BMW M4 GT4s. The following season, they secured five West Pro-Am victories and that season's SprintX West Driver and Teams championships. One year later, ST Racing was once again the team to beat, racking up class honours four times en-route to a resounding SprintX title win. 
In 2021, ST Racing will once again represent the Maple Leaf in the Pirelli GT4 America championship with two BMW M4 GT4s. The first, #28, will be driven by Ryan Eversley and Joe Rubbo.
The experienced Ryan Eversley is an alumnus of series as disparate as the American Le Mans Series, the IMSA WeatherTech SportsCar Championship and Stadium Super Trucks, and was also crowned TCR class champion in the then-named Pirelli World Challenge in 2018. Prancing horse aficionados will be equally as familiar with Joe Rubbo's extended tenure in the Ferrari Challenge North America, the Trofeo Pirelli 458 championship of which he secured in 2017.
Ryan Eversley, BMW M4 GT4 (#28): "I'm thrilled to be back racing in the Pirelli GT4 America series! Joe and I have been working together for seven years and I'm really happy he asked me to join him at Samantha Tan Racing this season. STR is coming off some seriously strong results, as is Joe, so I'm confident we can get on the podium and hopefully have a chance at the championship. I also have to thank Honda Performance Development for allowing me to compete in the GT4 category and continuing to work with Joe. That really means a lot to me."
Joe Rubbo, BMW M4 GT4 (#28): "2021 will be my first time racing in GT4 America and I couldn't think of a better team to drive for than Samantha Tan Racing. They've won races and championships all over the world and I'm excited to join them and have my long-time coach and friend, Ryan Eversley, be a part of it as well. This will also be my first time racing a BMW after primarily competing in the Ferrari Challenge for much of my career. But the M4 GT4 is fast and easy to drive, and I believe will be able to help my transition into pro racing."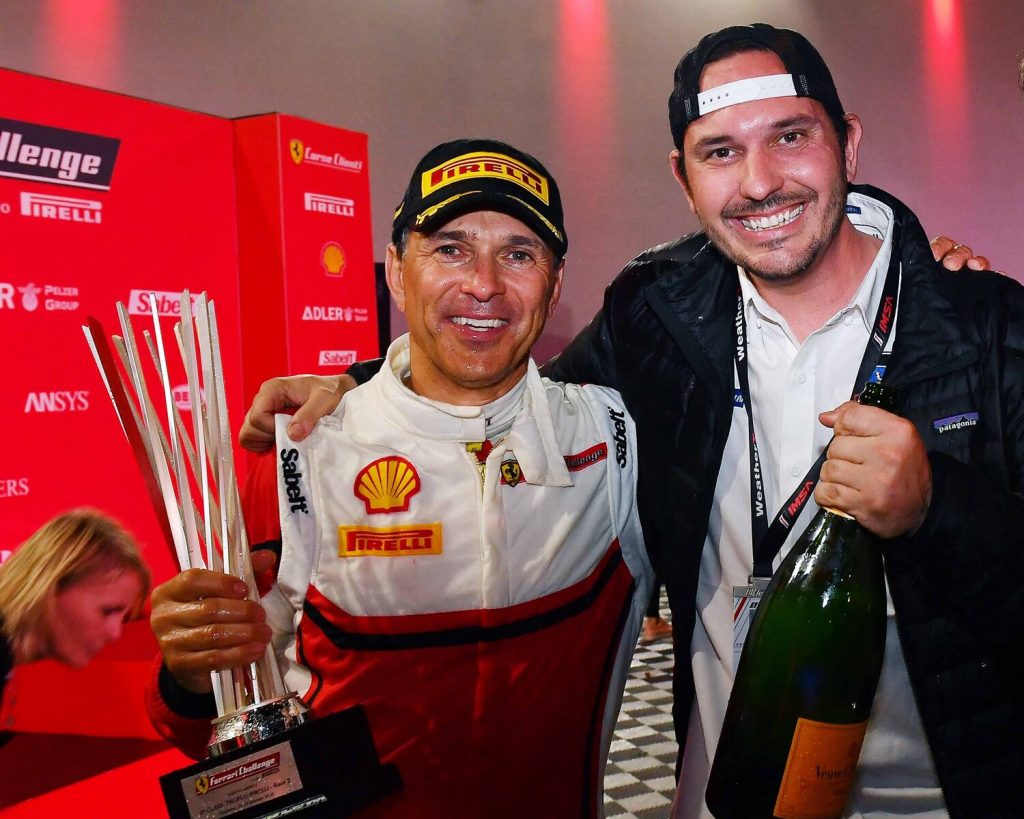 Young up-and-comers Tomas Mejia and Bryson Lew meanwhile, both of whom are 17 years old, will line-up together in the sister #38 BMW, and are set to make history as the youngest driver duo to ever compete in the GT4 America series. Tomas Mejia has made a notable name for himself in TC America, finishing as runner-up in the TCA class in only his second year of car racing in 2020. Bryson Lew meanwhile is a former Junior ROK and Junior Rotax go-kart champion, and most recently competed in French Formula 4 prior to his maiden TC America outing at last year's Sonoma event in a BMW M240i TC Class, taking part in 4 events with podiums at Sonoma and Indianapolis. The American compatriots will represent ST Racing in the SprintX Silver class, and, like Ryan Eversley and Joe Rubbo before them, know each other very well.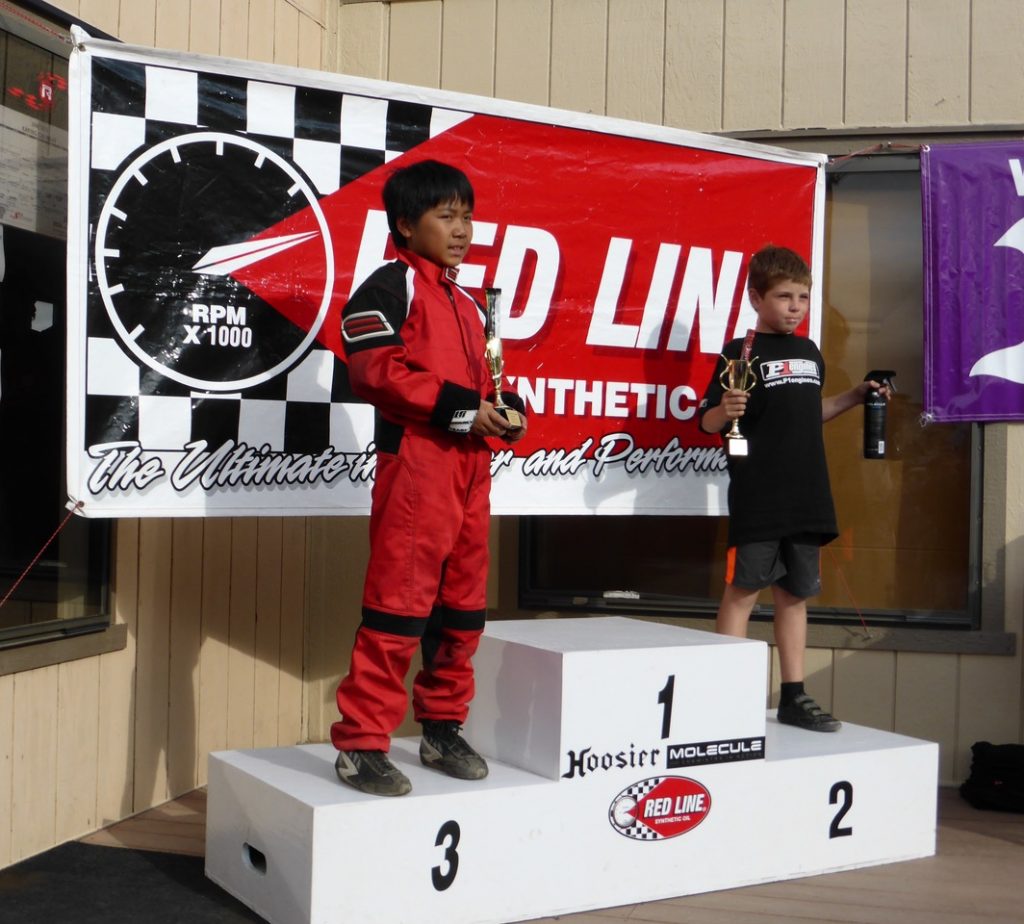 Tomas Mejia, BMW M4 GT4 (#38): "I couldn't be more excited to partner with ST Racing in this upcoming season. After completing a successful year in TCA, I'm confident that this team will be exceptional in transitioning me into a more powerful beast. They have proven themselves successful time and time again in SRO and in other series, and I hope to carry that success forwards. Partnering with me is Bryson Lew, another young teenage talent that I am thrilled to share a seat with. Since he and I became friends competing in karts as kids, I am excited to drive alongside and reunite with him. ST Racing treats its members like family, so I am pleased to take this opportunity to join them."
Bryson Lew, BMW M4 GT4 (#38): "I'm so excited to represent Samantha Tan Racing as they just won their class at the Hankook 24H DUBAI and the Hankook 6H ABU DHABI. I've been so impressed with the team's top-level engineering, camaraderie, and success in SRO, and I'm looking forward to racing the BMW M4 GT4 in the Pirelli GT4 America series. We expect to be one of the youngest SprintX teams. At 17, this is my fourth year racing cars, starting with Formula Car Challenge, French Formula 4, and SRO TC America. My co-driver, Tomas Mejia, and I started kart racing against each other at eight years old. I'll be balancing my racing with starting college at the University of Utah, in the Business Scholars program. Once again, I want to thank ST Racing so much for this amazing opportunity!"
Round one of this year's Pirelli GT4 America takes place at the Sonoma Raceway in California, USA, in just under one months' time on 5-7 March. Round two at the Circuit of the Americas in Texas, USA, follows on 30 April to 2 May. The home of the Formula 1 United States Grand Prix has proven a happy hunting ground for ST Racing over the years, the Ontarian team securing an impressive four class wins in its last six outings, as well as its first GT4 America victory back in 2017. In what's set to be a busy month, ST Racing will also compete at home at the Canadian Tire Motorsport Park in Ontario, Canada, on 21-23 May.

Round four at the Virginia International Raceway – another venue at which ST Racing was a class winner in 2020 – marks the halfway point of the Pirelli GT4 America Series in 2021 on 11-13 June, while round five takes the team to the famed Road America on 27-29 August. The equally illustrious Watkins Glen hosts the penultimate event of the season on 17-19 September.
The 2021 Pirelli GT4 America finale will take place at the Indianapolis Motor Speedway on 15-17 October. Like COTA, 'the Brickyard' holds particularly fond memories for ST Racing: the Ontarian team secured its second consecutive team championship at the venue last October, while Samantha Tan, Nick Wittmer and Jon Miller also finished 2nd in-class at the eight-hour Intercontinental GT Challenge endurance race that same weekend.
Alongside its Pirelli GT4 America commitments in 2021, ST Racing will contest its first full season of international endurance racing in the 24H SERIES powered by Hankook, organized by Dutch promoter CREVENTIC.