After a subdued start to the season in Sonoma, ST Racing's 2021 GT4 America Series campaign received a welcome shot in the arm at the Circuit of the Americas as the #38 BMW M4 GT4 secured two top five positions in the Silver class. On the other side of the garage, a fighting drive from Ryan Eversley and Joe Rubbo in the Pro/Am class, but for bad luck, would have produced two top 10 finishes as the #28 BMW continues to improve in form.
Team owner Samantha Tan meanwhile impressed on her maiden outing in the team's brand-new BMW M2 CS Cup by securing a double podium in TC America at COTA.
One of the youngest drivers on the grid continued to impress in his maiden season in the GT4 America Series: during second qualifying, Tomas Mejia, a former TC America race winner at COTA, posted the third quickest time of the Silver-class runners. A change in the driver line-up however meant that the #38 ST Racing BMW M4 GT4 was compelled to start from the back of the grid for both races, Bryson Lew having been withdrawn at the 11th hour owing to ill health.
Nick Wittmer, a former GT4 America class winner who also helped ST Racing secure the SprintX Teams' title in 2020, graciously stepped into Bryson's seat at short notice after borrowing Team Principal Kenneth Tan's old Ferrari driving school suit. After a quiet – and most importantly, incident-free – run on Saturday afternoon, Tomas and Nick drove to an impressive 5th in-class in race one, despite starting 30th on the grid.
Race two the following day proved equally as impressive. Tomas avoided a melee on-track to jump from 37th on the grid to 28th on the opening lap, and by the time of the driver change, the young Californian was already up to 22nd overall. After five laps at the helm, Nick Wittmer had scythed his way into 11th, but sadly, a drive-through penalty cost the Canadian almost a minute on pitroad. The penalty was later rescinded by race control, albeit only after the drive-through had been already served. Nick nevertheless managed to pass nine cars on-track en-route to 5th in the Silver class and 12th overall in the closing 20 minutes.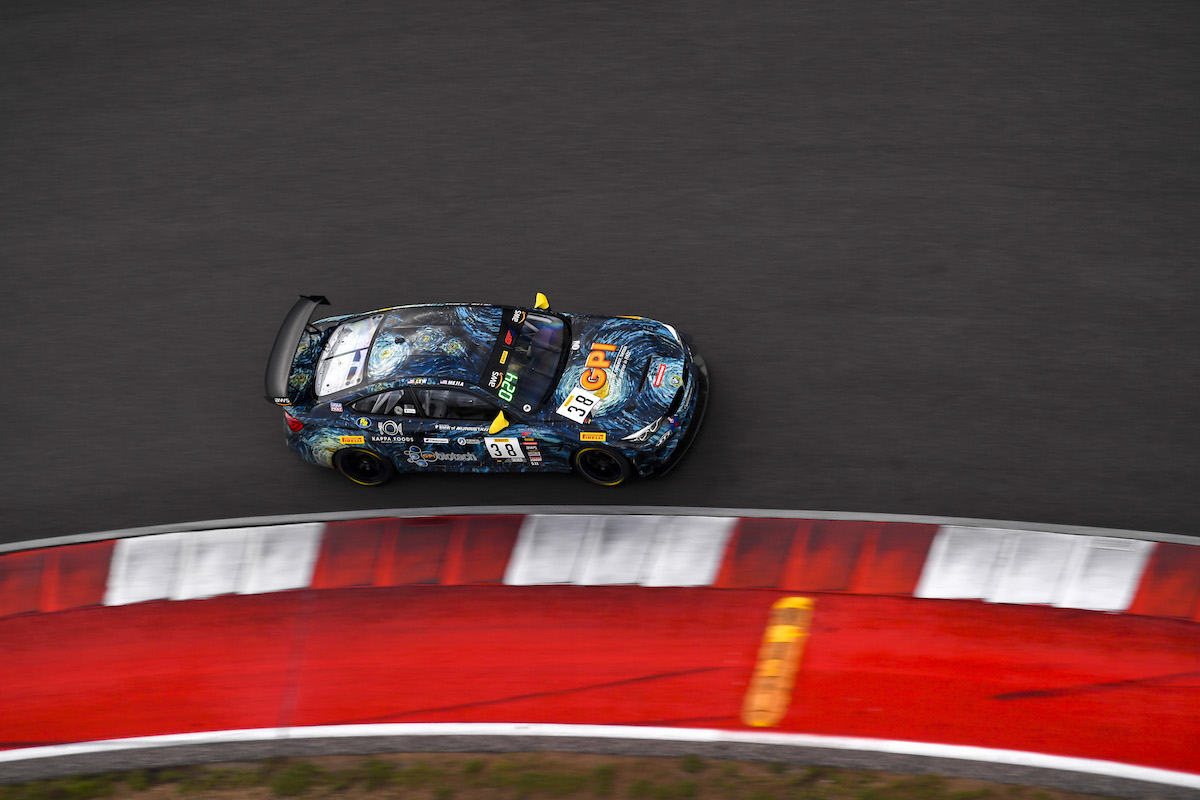 Tomas Mejia (#38, Silver): "The talent of ST Racing was really on display at COTA, but luck wasn't on our side. I put down a lap I was really proud of in qualifying but we had to start at the back for the races due to our driver change. Unfortunately, the safety car hurt our hopes of making a comeback on Saturday and a pitstop penalty took away a top 2 finish overall on Sunday. Nonetheless, the car was great all weekend and we had speed to contend for the class win. I feel confident enough to say that we will be fighting hard for another podium finish at VIR. I can smell it and I'm hungry!" 
Nick Wittmer (#38, Silver): "This weekend, I wasn't expecting to race at all. And naturally, the one time I don't bring my gear, I'm called upon to replace Bryson! But I did my best to help Tomas get as many points as he could, and also keep the car as clean as possible. In fact, on Saturday, we did that perfectly: we finished 5th in-class, with no damage, got some valuable points, and repeated that all over again on Sunday. Race two could have been a little bit better – unfortunately the series chose the wrong car to penalize – but we had to do what we had to do, we finished where we finished, and we still came away with points. Hopefully Tomas now has a good position in the championship he can work with for the rest of the season."
After a frustrating round one at Sonoma, the pace of the Pro/Am #28 BMW was more demonstrative at COTA. Indeed, though heavy rain led to qualifying times unrepresentative of the M4 GT4's true pace on Saturday morning, Joe Rubbo pulled back two positions in-class on the opening lap before a heavy shunt for Notlad Racing's Matt Dalton led to a brief red flag. Sadly, a boost leak ended up costing Joe and Ryan Eversley two laps in the pits.
Race two also gave the long-time teammates much to celebrate. Having avoided the carnage on lap one that brought out the weekend's second lengthy safety car period, Ryan made a sensational start in the #28 BMW to jump from 14th on the grid to 9th on the opening lap. After the driver change, Joe more than held his own against his Pro/Am rivals to systematically pick his way through the field and into the overall top 10. After the difficulties of Saturday, 6th in the Pro-Am class was a good return for a fighting drive, and has left the pair confident of further improvement at the next round in Virginia.
Ryan Eversley (#28, Pro/Am): "Joe and I were really looking forward to this weekend since COTA is Joe's home track and he always runs well there. He did an awesome job all weekend and if it wasn't for the boost leak in race one, I think we had a chance at a top 10 finish. Unfortunately in race two there was a massive crash at the start that I was able to avoid, but it limited my green flag driving time. I picked up some spots, and after he got in the car, Joe did probably his best stint I've seen from him yet in GT4 and brought us home with a 6th place finish. This field is really strong, so getting a top 10 feels awesome. Thanks to Ken, Samantha and the entire ST Racing team for a solid weekend."
Joe Rubbo (#28, Pro/Am): "I'm always happy to race at COTA since I have a home here, I have my family nearby and I can sleep in my own bed! I also know this track better than any other circuit we race at in GT4, so I was bummed to have the mechanical issue in race one but thrilled to come home with a 6th place finish in race two. Ryan had to avoid a crazy crash at the start, which was like 'Days Of Thunder' going through the smoke, but he brought me the car in perfect shape and I drove as cleanly and consistently as I could to bring it home. We feel like we got the most of what we could here in Austin."
Tomas Mejia, Bryson Lew, Ryan Eversley and Joe Rubbo will be back in action for ST Racing on 4-6 June for round three of the GT4 America Series at the Virginia International Raceway.